How would you like to help the environment and
help your fellow earthlings at the same time?
Here is what we do at Brush for Change™…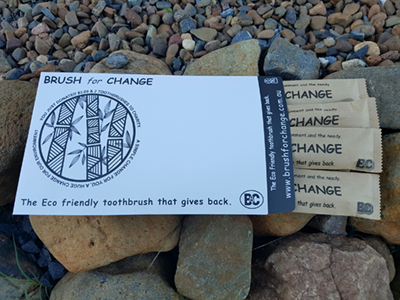 When you purchase one of our Brush for Change™ packs of 4 environmental toothbrushes…
We donate two eco friendly toothbrushes to those in need… PLUS
We donate $2.00 to an environmental cause.
So not only are you helping the environment by changing to a Brush for Change environmental toothbrush, you are helping others as well.
… and that is just Australia – Imagine that on a Global scale